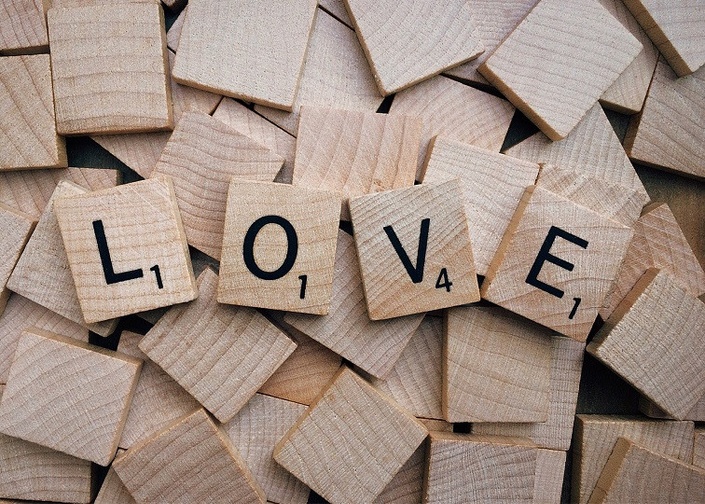 Twin Flame Terminology
New to the Twin Flame Journey? Find out what all the different Twin Flame Terms mean...
Watch Promo
Hey there Fellow Twin Flame!
🔥🔥 Have you just discovered you are a Twin Flame and are trying to make sense of exactly what that means?
🔥🔥 Are the weird experiences that are going on between you and your Twin making you feel out of control and almost if you are going crazy?
🔥🔥 Do you just wish someone would explain to you why this Twin Flame connection 'thing' doesn't just flow, like all your previous relationships have?
I understand your confusion, I've been there.
At first, when I discovered I was a Twin Flame, I thought Twin Flames was just a nice soulmate relationship. Yeah! Woo Hoo!
But then, as my life started to fall apart and I desperately wanted answers, I realised that this Twin Flame thing is a whole lot bigger, and more important that I had previously thought. It wasn't just about a 'normal' romantic relationship, but in fact, some kind of divinely orchestrated processes, instead.
I was trying hard to learn everything I could, but every blog post I read was full of weird Twin Flame terms and terminology.
The word Twin Flame was usually shortened to 'Twin', and people were talking in terms such as Awakened/Unawakened, DF/DMs, 3D / 5D, Runners/Chasers, and something about Mirrors???
I found it all so confusing.
I just wanted to know what was happening to me, and how to get back to that wonderful 'in love feeling' with my Twin Flame.
Fast track forward to now, and all that terminology makes complete sense. Yay!
🔥🔥🔥 After thousands of hours of Twin Flame research, as well as my own personal 5 & 1/2 years of experience since discovering I was Twin Flame, I've managed to work out the 'big picture' or 'blue print' that this whole Twin Flame journey is about. 🔥🔥🔥
Information that I had so wished I had 5 years ago, as I would have treated and reacted to my Twin Flame very differently.
TWIN FLAME TERMINOLOGY E-COURSE
To keep you from making the same mistakes, I want to share with you what I have learnt about this Twin Flame Journey, starting with the terminology.
I've put together a 1.2 hr presentation as a e-course, explaining the terms heard and (more importantly) often experienced as a Twin Flame. It not only covers some of the most common Twin Flame terms and stages, but also many of the supernatural/metaphysical experienced between Twin Flames, as well.
The course is broken up-into bite size chunks, so you can watch the videos over a couple of settings. Or you can watch it all at once if you wish.
Who is this Twin Flame Terminology e-Course for?
❤ Twin Flame Newbies - People who have fairly recently discovered they are a Twin Flame.
❤ Frustrated Twin Flames – Twin Flames who think this journey is all about love and romance only, and don't understand the metaphysical aspects of the Twin Flame Journey and why they exist.
❤ Any Twin Flame who is worried they might be going crazy… (Don't worry you're not…!)
Who is this e-Course NOT For?
❤ Happy Twin Flames already in Physical Union (you've already mastered this stuff)
❤ People who aren't a Twin Flame, as it won't be relevant. Only True Twin Flames can completely understand the beautiful metaphysical aspects of this journey.
In this e-course I clearly explain to you from my learning and own personal understanding what all the Twin Flame terms mean… and they may be not what you expect.
In competing this Twin Flame Terminology course you will:
Realise you aren't crazy after all (Phew.. 😉!)
Understand what advice other people are giving you. (BIG HINT!!The terms 'Surrender' and 'Let Go', don't mean what you normally would think)
Recognise how Twin Flame Union is bigger and grander than just a romantic relationship.
Be far more prepared and confident about successfully navigating your own Twin Flame journey.
"I can tell you from personal experience, how much of a difference understanding this terminology (and the big picture) has made to my life. Realising that something specially truly is happening and it isn't a total figment of my imagination, makes it easier to cope with the ups and downs of this journey. "
Help yourself and your Twin Flame on this journey, by understanding as much as you can about what is happening between the two of you and what it means.
🔥🔥 Click on the Enroll Button and learn all the Twin Flame Terminology today. You will be glad you did....! 🔥🔥
Your Instructor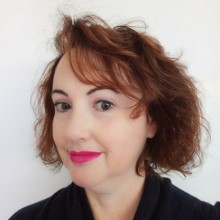 Hi, I'm Kristina and I am a True Twin Flame who has been on this journey for over 13 years. What has really helped me both mentally and emotionally on this journey is a Big Picture Understanding of what the Twin Flame Journey is all about. When you understand the Big Picture behind what you are experiencing, you can let go of the fear, and the worry, and stay in a state of love, joy and allowance that creates Twin Flame Union. Don't worry, you aren't going crazy! I can help you understand what is happening...
Frequently Asked Questions
When does the course start and finish?
The course starts now and never ends! It is a completely self-paced online course - you decide when you start and when you finish.
How long do I have access to the course?
How does lifetime access sound? After enrolling, you have unlimited access to this course for as long as you like - across any and all devices you own.
What if I am unhappy with the course?
We would never want you to be unhappy! If you don't resonate with this course at this time, that is OK. It just means you need to learn something else at this stage of your Twin Flame Journey. Simply bookmark this link and come back. It may resonate with you more, later in your Twin Flame Journey.
Get a greater understanding of Twin Flames and what this whole process is all about, today! Click on the Enroll Button to get this course!